Homebrew on 3DS 11.10.0-43
Currently, all free Homebrew exploits are just working on 3DS 11.9.0-42, the V11.10.0 is released less than 1 day, so we need to wait for Update from homebrew exploit developers like the Smealum.
In theory, on 3DS new firmware 11.10.0, No major change be made and it's just a minor stable update as usual. So the homebrew haxs such as Ninjhax 2.9 for 3DS V11.9 should work on 3DS V11.10 directly, but for a better preformance, we need to wait for an update.
3DS 11.10 Update details:
https://yls8.mtheall.com/ninupdates/reports.php?date=05-27-19_08-00-37&sys=ctr
https://yls8.mtheall.com/ninupdates/reports.php?date=05-27-19_08-00-41&sys=ktr
Updated titles: SpotPass system-module, Web browser Data, (EUR) Home Menu. No important changes are in this update, so it is safe to update directly from 11.8.0+ to 11.10.0-43.
So how to homebrew the 3DS V11.10? If you have the Ninjhax 2.9 running on your console, you can just update to 3DS V11.10.0. If you have the non-hacked 3DS, just wait for some days, until Smealum releases new payload for those
Homebrew Launchers
such as Ninjhax 2.9.
CFW on 3DS 11.10.0-43
Custom firmware for Nintendo 3DS is still working on 3DS 11.10.0-43 devices as well. Check the following list on Confirmed Hacks on 3DS V11.10. You will find Luma3ds, B9S, Ntrboothax(Magnethax) and Seedminer are included. So if you want to install CFW on 2DS/3DS 11.10.0 handheld, the NTRboot method is always available to use(ntrboot relies on unpatchable vulnerabilities).
To flash NTRboothax to your 3DS, you need to buy a Compatible flashcard and prepare a magnet, then follow the 3ds hack guide(https://3ds.hacks.guide/ntrboot), you can install Luma3ds CFW on the 11.10.0-43U/E/J firmware console easily.
Seedminer: Works
Luma3DS: Works
A9LH: Works
Boot9Strap: Works
NTR: Works
HBL Loader (Rosalina): Works
Magnethax(NTRboothax): Works
By the way, with Luma3DS 9.1, is it guaranteed safe to update? The answer is Yes, but for a more stable use, wait for luma3ds update too for 3DS 11.10.0.
Pirate DS&3DS games on 11.10.0-43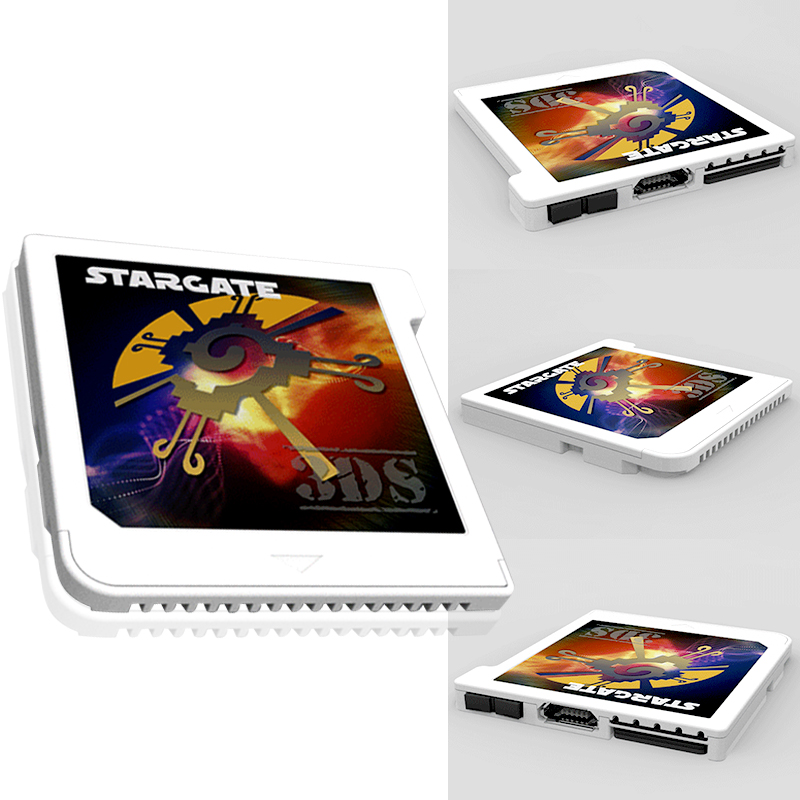 It's easiest if you only want to play free DS or 3DS games on the newest 3DS V11.10 machine. Why? Because you can just buy and use 3ds flashcards or flashcarts, all of those flash cartridges are plug and play, safe, simple and cheap!
R4i gold 3ds plus
: Best R4 card, No Timebomb, Pirates DS games and installs CFW on any 3DS V11.10 console.
R4i sdhc 3ds rts
R4i gold pro 2019
R4i dual core 3ds
Stargate 3DS: Flashcart that plays free DS&3DS games on 11.10.0 console, but it doesn't support some New 3DS Games such as(Pokemon Ultra Sun or Pokemon Ultra Moon)
R4isdhc rts lite
Ace3ds Plus
Ace3ds X
Sky3ds+: Best 3DS Game flashcard, No Timebomb, Pirates 3DS games on any 3DS V11.10 console.
So for hacking DS&3DS games on the most recent 3DS 11.10.0 machine, you can buy the cheap R4i gold 3ds plus to play over 1000+ Free DS games, or purchase the
Sky3ds plus
to play nearly All 3DS Roms. Your last option, if you don't mind some 3DS Games can't be played, you can order the Stargate 3ds flashcard for pirating both of DS and 3DS games.