It seems that in this year or the early time of 2020, we can Crack the Switch Lite and the current "Patched" Nintendo Switch consoles, accroding to a News Announced by @GaryOPA who is having a close relationship with Team Xecuter.
Team Xecuter reveal infor on Switch Lite and New Switch
The news isn't coming from the Team-Xecuter official site, but from @GaryOPA, the admin of Maxconsole forum, who is always giving us the first-hand news on
SX Pro
and
SX OS
. So the original can be trusted still.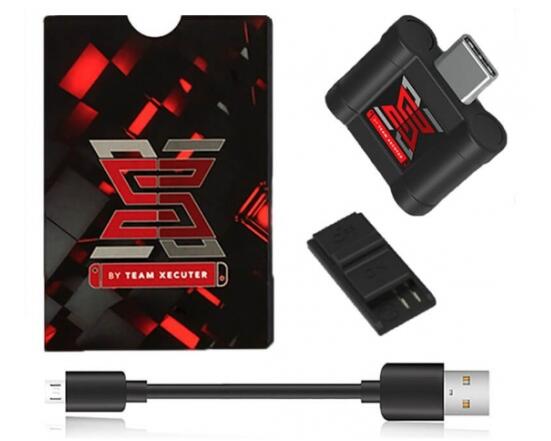 According to @GaryOPA, the Team Xecuter is now finding a new solution for all Nintendo Switch models, including the variant Switch Lite, the 2019 'red box' Mariko units and the so-called 'patched' original Switches. More details of the News is cited here too.
"TX has recently taken the time to demonstrate to us some of their Work-In-Progress. Notably for 'patched' and 'mariko' units which is very advanced, and works flawlessly. We were not given a firm date or prices yet, but knowing TX we know the price will be very reasonable. We also saw early beta for Switch Lite console as well.

So that above is great news, and we will have more in the coming weeks, as we have requested to get an early sample from TX , so that we can share more info with our loyal readers, on how TX's new solution works and what is involved and pics of course!"
Guess on the TX SX Products for Switch Lite and Patched Switch
Will it be a new modchip or dongle?
The current SX Pro or SX OS isn't working on Switch Lite and the Patched consoles, and in the news, they mention a New Solution, so we think that, yes, there is something new will be released, maybe a new modchip or dongle or anything else.
Will there be a license code as SX OS as well?
SX OS license is the key to get full functions of SX OS CFW. But the SX OS only supports on Unpatched Nintendo Switches. So if TX wants to continue to use SX OS on Switch Lite and those Patched models, it seems like they will release a similar code too.
When will the SX Switch V2 products come out?
No one knows, there isn't any confirmed date mentioned in the news. We do hope SX Pro or SX OS V2 will come soon in this year, that will be the best Christams Gift, but now, we have no choice but waiting.
How much will it cost, expensive or not?
The price isn't expensive, this information we can get directly from the news. We guess, maybe with the similar price of SX Pro and SX OS, within range of $20 to $50.
What about other Switch CFWs, such as the Atmosphere for Switch Lite?
This is the most recent tweet about Switch Lite from ATM writer @SciresM, he gets some progress on Switch Lite modding as well. But the stage is too early, we can't get more information from him.