For all switch users who want to hacke their switch via the CFW like as SX OS 、Ns atmosphere and others.
Not all Nintendo Switch consoles can be hacked! Switches released After JULY 2018 are possiblely Patched, so the Fusee Gelee or ShofEL2 exploit can't be used on and your Switch isn't hackable to play free games and homebrews.
There are actually 2 ways to find out if your Switch is patched. The sure-fire way is by sending a payload to the unit once the system is in rcm mode with the homebrew pc program Tegra gui, If you see the Hekate screen pops up then that means your system is unpatched! For the detailed guide , you can see the link below:
https://gbatemp.net/threads/a-definitive-way-to-test-if-your-switch-is-patched-or-not-purchases-after-07-2018.512018/
Another way you can find out is by following a database of serial numbers which is dedicated to letting you know whether your console is patched by a certain range of numbers. There is an easy website called (is your switch patched) that will tell you whether or not your system is patched, all you have to do is select the prefix of your switch first three letters which can be XAW, XAW4, XAWJ and so on followed by six numbers after the prefix.
Once done the site will tell you if your system is patched or not.
If your console is patched, you will see the picture below: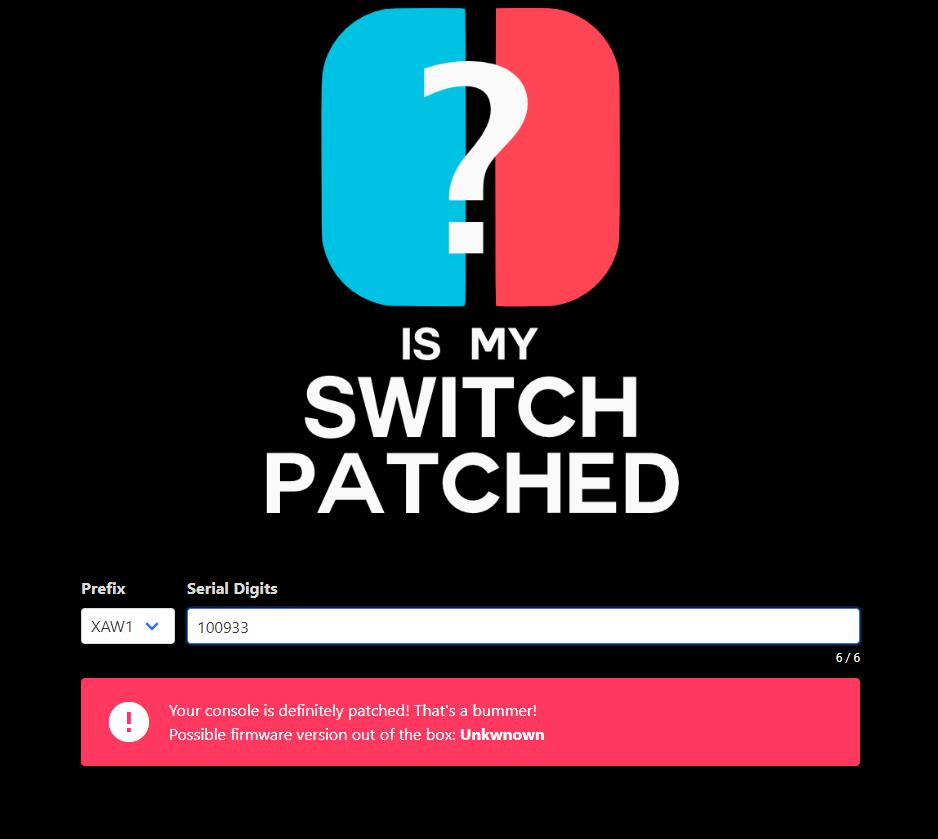 If your console is hackable, you will see the picture below: