We know that sx os is an important part of sx pro, so in the new sx core and sx lite chip, there is also a code sx os to activate the chip and start custom firmware, this version of SX OS v3 has been released, what is sx os v3?
SX OS V3 leaked before official release

Team Xecuter ships the SX Core and SX Lite modchips test units for Nintendo Switch and Switch Lite, but to use them you need a software update for SX OS. We have written about this before, and in a short time a lot has happened.

Nintendo has sued Team Xecuter resellers in the United States for selling SX Core and Lite that can jailbreak (hack) their Switch consoles to run homebrew software.

But that didn't stop Team Xecuter from releasing an update for SX OS, v3.0.0. This update is limited to users who currently have the SX Core or Lite, but apparently it has been leaked to Github. And security researcher Mike Heskin explained some details about the software update on Twitter.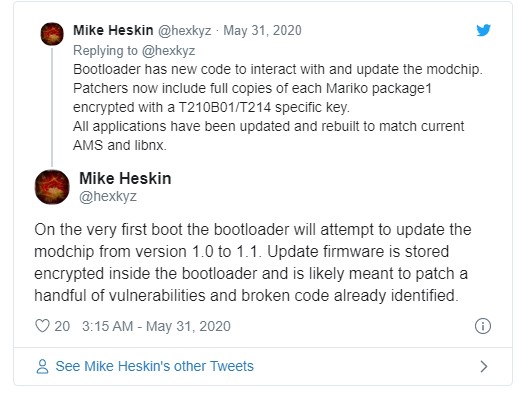 He says it's not a feature-based SX OS update, but rather that it's there to make SX OS work on the new Mariko and Switch Lite consoles.
SX OS v3.0.0 also updates the chip from version 1.0 to version 1.1 to fix certain vulnerabilities and broken code that have been noticed before.
Team Xecuter first made the sx os update available on their website, but after the leaks, they decided to change the download of the file to give a message: "The speakers are stupid."
Or can buy the new SX CORE and SX LITE chips from us
Following the lawsuit of Nintendo America, most of the US reseller is closed, such as uberchips and xecuter-sx, luckily, the European resellers are not affected, they are available to buy SX CORE and SX LITE.