Now SX Core is in Stock, we can ship the sx core in 1-2 days.

This is the sx core suing guide link from the official website:
https://sx.xecuter.com/download/manuals/sxcore/[EN]_SX_Core_v1.1.pdf
Q- How difficult is this installation ?
A- This is an advanced installation, if you don't have the Proper tools or experience, we recommend contacting your local tiny soldering guy or mod shop to have the installation done for you.
Q- The Switch boots to the bootloader,, but gets stuck on the JoyCon logo afterwards
A- You will need to ensure you did not damage these caps when removing the shielding. If they are damaged, you can order replacement SMD 0.1uF10V 0201 components to replace them fix the issue.
Q- The light turns pink and system won't boot.
A- This means the chip is having trouble talking to the NAND, typically from bad solder joints.
Q- The light turns green and boots to the bootloader, but the Switch OS won't boot.
A- Make sure you are using a FAT32 formatted SD card, as you may be missing the exFAT driver. You may also need check the connection of SP1.

Q- I need more help !
A- Join the support forums (

https://team-xecuter.com/community/

) or chat (

https://xecuter.rocks/

).


SX Core is compatible with all Switch regular models, whether they are Mariko, patched or unpatched.

All firmwares are supported for both regular and lite versions.

SX OS license is included in SX Core.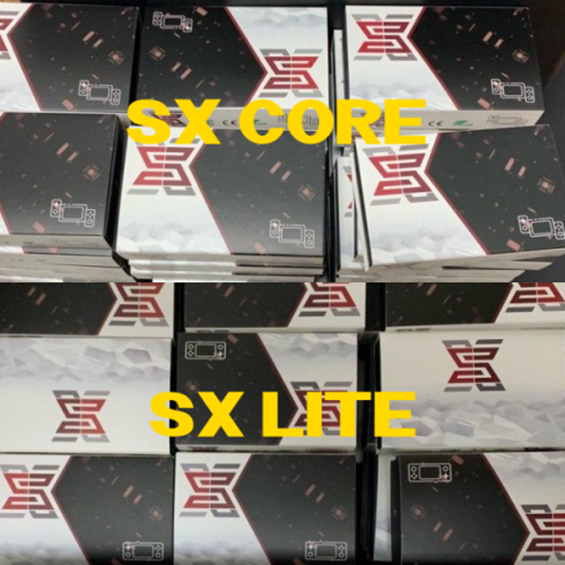 -It's a hardware mod, you have to dismantle the console and solder the kernel

-Compatible to serial numbers of Nintendo Switch started by XKJ / XKW which have been revealed since August 2019 and also with 1st generation Nintendo Switch patched which is confirmed by the site https://team-xecuter.com/switchid/


From what we could tell the install looks ultra simple and almost plug and play. When pushed about the install requirements, TX held back from claiming its fully solder-less, stating clearly that this particular design will always benefit from a few simple solder connections, versus the original intent of fully solder-less (at least for the classic model which is the unit we got to inspect).

In other words, a fully solder-less install is potentially possible with the classic models however it is not recommended by TX due to long term reliability concerns (we will cover this more in-depth at a later date, once we have our preview unit in our hands and put it thru some tests)

There is one device for Patched and Mariko unit which is probably under production (see point three) and should be available soon :) They plan to release 2 devices; one for all classic versions (original, patch and mariko) and one for the Switch Lite.